A few trends in supply chain news emerge from the past year of Fosdick newsletter content. But there is one recurring theme that seems to ring out a little louder than the rest. 
It has to do with the juggernaut eCommerce platform, streaming service, hosting web service, etc…, Amazon, and the generally unfavorable reporting on the company.
It is important to note that any editorial bias that exists is not ours, and if anything, this newsletter has been pretty upfront about our observation of Amazon's adverse portrayal. We did not draw the line that follows Amazon's path through the negative quadrant of media headlines. We just noticed it and have said as much. 
But lately, that has sort of changed, and it doesn't take a Baker Street detective to figure out why. 
Business Insider spelled it out for anyone who hasn't connected the dots yet with this less than subtle headline: How Dave Clark, the mastermind behind Amazon's coronavirus response, became one of the most powerful executives in America.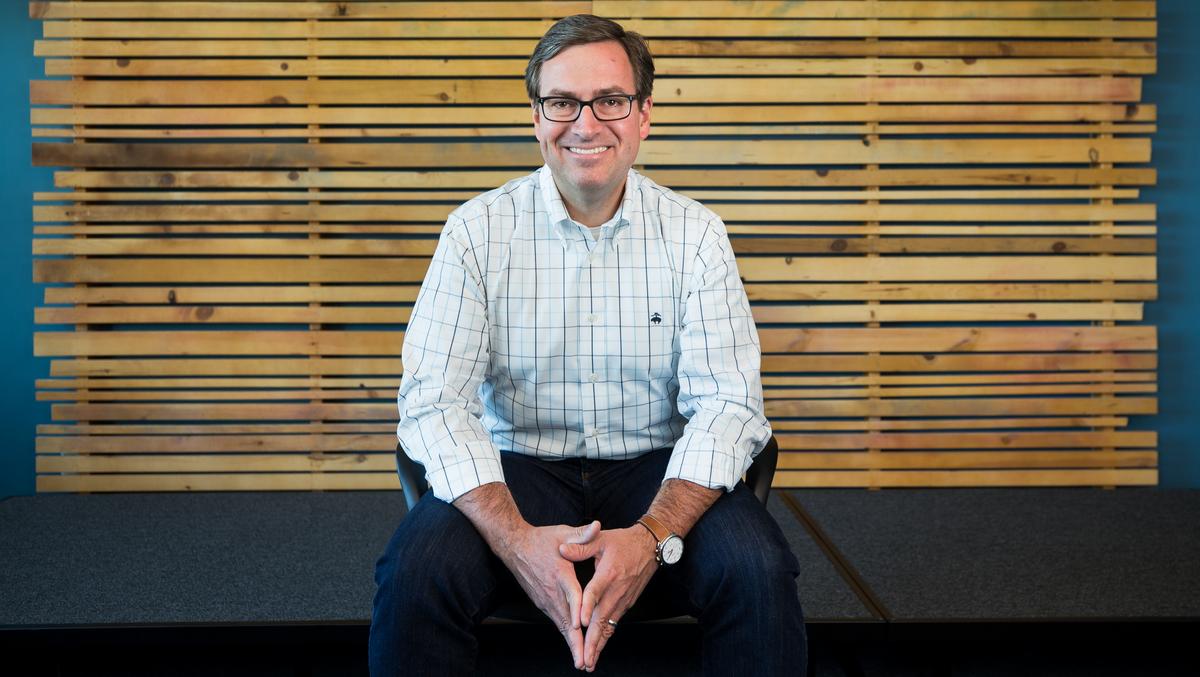 So who is Dave Clark? The simple answer – he is Amazon's Senior Vice President of Worldwide Operations, in charge of everything from the warehouse network to marketing and the Prime membership program. 
Clark began his career with Amazon in 1999. He quickly climed the ranks from Kentucky Warehouse Manager to part of the "S-team," what BI calls "a secretive group of the 23 most senior executives at the company." They go on to refer to the Senior VP as "a top lieutenant of Jeff Bezos" to take the metaphor just one step further. 
But Clark has taken on a new role at Amazon as of the past few months. Now, added to his plate, is the COVID-19 response of the company, which includes changes in the supply-chain network and warehouse safety policies. 
And boy has he been clutch. In his first company-wide email regarding COVID, Clark had this to say: "I know we can do this. I know this team; this team is comprised of incredibly smart, empathetic, passionate, problem solvers who find ways to get things done for their teams and our customers…Delivering items directly to someone's door has never been more important, and your buildings are the lifeline." 
A month later, after sales of toilet paper and vitamins jumped 200% and cough medicine surged near 1000% year over year, Clark stepped up again, full-count, bases juiced in a pivotal moment. 
An email addressed to his leadership team encouraged the escalation of any issue or need for support as far up the chain of command as is required "until you find someone who can help, including and especially to me."
BI spoke with over 20 current and former Amazon employees who have worked with Clark. They described him as charismatic and a visionary with a loyal following. Employees talked about times they felt somewhat intimidated by Clark's "irrationally high standards," but most all agreed there was no one better suited to lead through the crisis at hand.
Like many of the great clutch operators, Dave Clark still carries the chip on his shoulder from the days when he has to work a little harder than everyone else. A former Florida Middle School music teacher out of Auburn, where he played the Tuba, Clark found himself at a table of Ivy Leaguers in those early days. Now, he wields more influence than all of them. 
Dave Clark likes comprehensive data, swift implementation, and casual vests. He dislikes a lack of preparation and wasted time. The shot caller is an operator first and foremost, and this is perhaps what has garnered him so much respect. He knows what it means to be on the warehouse floor, and his decisions reflect a comprehensive and realistic understanding of the work. 
When government shutdowns and shelter-in-place orders sparked April eCommerce demand growth of over 60% in April, Amazon kept up. A different leader might not have decided to stop accepting nonessential items at its warehouses. A different leader might have tried to push through, relying solely on some spreadsheet or forecasting model. Nothing erodes trust between managers and employees quite like theoretical decision making that fails to consider the practical application.
Still, the mad scramble to meet increased order volume demand during a global pandemic would not go off without a hitch. Like so many essential workers – including many of our own – Amazon personnel began to get sick. Warehouse workers raised concerns about a lack of adequate safety and preventative measures and at some staged walkouts. 
This is sort of par for the course for Amazon. The e-tailer has been the subject of consistent criticism for poor working conditions. Amazon has mostly shrugged off these allegations with public remarks seemingly pulled from a stock PR comment bank.
This time though, the severity of the circumstances – a global pandemic – necessitated a more fitting response. More importantly, this time, Dave Clark was at the helm. 
Immediately, employees were required to wear facemasks and practice social distancing. Amazon warehouse managers rolled out regular temperature checks, temporary pay bumps, and unlimited time off without pay. Since the onset of the pandemic, the company has hired 175,000 additional employees for both warehouse and delivery roles. What's more, the Wall Street Journal recently reported on Amazon's announcement to convert roughly 70% of these temp hires to permanent full and part-time positions. 
There are still murmurings about some questionable activity on Clark's behalf (his comments on the number of infected Amazon workers, the timely departure of some particularly outspoken employees, and alleged smear campaigns). But at the end of the day, recent favorable headlines seem to ring louder. 
Here are ten from the past month in chronological order:
Unless you're living alone in the wilderness, sans TV, internet, and print news (in which case it is a happy accident that your preferred existence aligns so well with the quarantining), the through lines are pretty easy to follow. 
The way we see it, Amazon has masterfully crafted a COVID narrative that falls into three buckets.
Amazon cares about its customers

Amazon cares about its workers/frontline workers in general. 

Amazon cares about the disenfranchised and is a leader in social justice issues. 
This moment in time could very well be Jeff Bezos' magnum opus – a tale of crisis, courage, and benevolence. Each positive headline a plot point in that saga.
And if Bezos is the author and creator, then Dave Clark – the accounts of his Eisenhower-like leadership and his rags to riches accent – is the quintessential literary hero. 
But let's not forget: literary heroes don't always marry the prince or princess. Sometimes their stories are tragic, or worse yet, they stray from the path.
Anakin Skywalker was a hero. For those unacquainted with the Star Wars universe, the name may not be familiar. But we'd bet those same folks know exactly who Darth Vader is.