Ex-Amazon executive Maria Renz has been named GoPuff's North American senior vice president. Renz will now be in charge of GoPuff's US strategy and execution. It is unclear when she will join the company. The move is part of a reorganization designed to boost the company's financial performance. In March, GoPuff let off around 3% of their global workforce of 15,000 employees.
Renz joins GoPuff two months after former Booking.com executive Bryan Batista joined the company's international business. The North American SVP was announced last month in a letter to staff outlining GoPuff's new structure and layoffs.
Renz has served as SoFi's executive vice president of consumer and wealth management for the past two years. According to her LinkedIn page, she spent 18 years prior in various management and senior capacities at Amazon.
Some of the hats Renz wore at Amazon include a stint as the CEO of Quidsi, an e-commerce platform for infant products that Amazon bought in 2010; two years as vice president of delivery experience, a position which reported direct to Jeff Bezos when he was still the active CEO; and a period from 2002 to 2007 when she was director for health, beauty, and grocery. Prior to joining the ranks at Amazon, Renz managed brands for Kraft Foods and Hallmark Cards.
GoPuff had a huge year in 2021, launching new services, hiring new leaders, and raising over $2 billion in the capital. According to YipitData, the company had a 69 percent market share among first-party participants as of the end of February. Bloomberg reported at the end of March that the company is nearing $1 billion in new funding. Part of that investment is meant to fund a recent GoPuff initiative to begin delivering "daily staples" in partnership with Uber.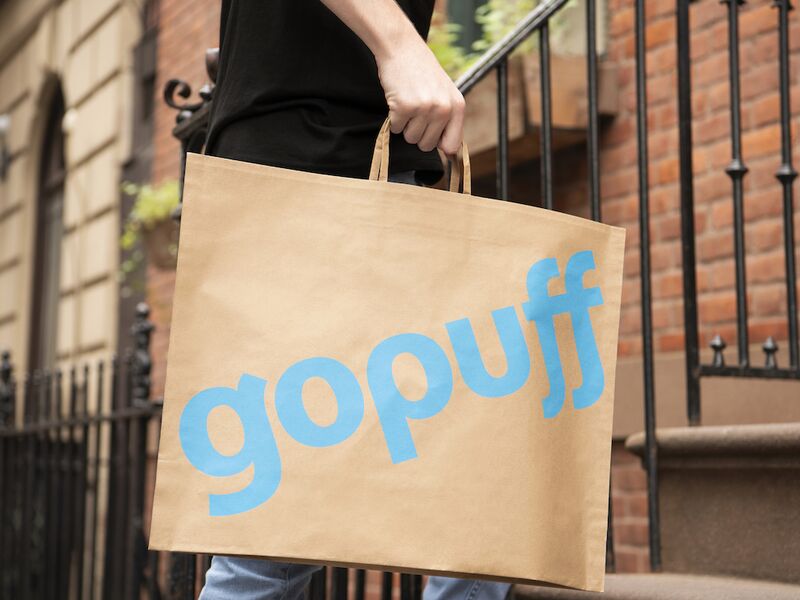 But despite the company's sizeable lead over competitors, delivery firms and startups promising 15-minute delivery are putting pressure on GoPuff. Even independent grocers have begun launching convenience delivery services that mimic Instacart and DoorDash. DoorDash has since responded to the trend of convenience delivery with its own convenience business, DashMart.
Meanwhile, there is a body of research that suggests uncertainty about the staying power of the in-home delivery model. According to Rensselaer Polytechnic Institute research, as the threat of a pandemic fades, more than 90% of people who use online delivery services like Instacart, Grubhub, DoorDash, and Amazon are likely to go back to their old ways of purchasing.
The results were published in a paper titled, "Adoption of delivery services in light of the COVID pandemic: Who and how long?" by Associate Professor Cara Wang and co-authored by Woojung Kim and Joshua Schmidt, doctoral students in Rensselaer's Department of Civil and Environmental Engineering.
The researchers surveyed more than 900 shoppers to assess the extent of increased delivery, product demand, and likely usage trends. Computer simulation data also played a role in the study's findings.
The RPI report identifies four distinct categories of delivery service user profiles, including non-adopters, prior adopters, temporary new adopters, and permanent new adopters.
The data also isolates various delivery service types highlighting groceries, food, home goods, and other items. Grocery delivery, in particular, stands to fade in relevance as the risk of the virus lessens. Grocery delivery services like Instacart saw a 113% increase in use at the height of COVID.  But according to the study, more than half of those new users will cease to use in-home delivery for their food shopping following the pandemic.
According to RPI, the survey results are a valuable tool for predicting future demand and may even be used to shape transportation and logistics policies.
"Answering these questions is essential to estimate the current and future demand for deliveries," according to José Holguín-Veras, director of the Center for Infrastructure, Transportation, and the Environment at Rensselaer and also a co-author of the paper. "Transportation professionals and researchers have assumed that people would still rely on delivery services even after the [Covid-19] crisis is over. However, in reality, consumers' technology acceptance is much more dynamic and complex during a pandemic than during normal conditions. Understanding these nuanced behaviors is essential for sound transportation policymaking."