Toys "R" Us was once one of the most well-known toy distributors in the United States. At that time – in the mid-1990s – it would be rare to find anyone unable to sing along with the brand jingle: "I don't want to grow up, I'm a Toys 'R' Us Kid." Beyond brand recognition, the franchise boasted a Times Square flagship location, and world-famous mascot in Geoffrey the Giraffe, most recognizable for his regular holiday advertising appearances.
So how did Toys 'R' Us fall so far from grace? Ultimately, the brand's demise was the result of a dangerous cocktail of market forces and dangerous decisions.
And despite what can best be characterized as irresponsible and borderline negligent business practices, Toys "R" Us erected a massive new store in December 2021, almost four years after the company's official bankruptcy filing and a failed pop-up shop comeback in 2019. The facility is a multilevel, 20,000 square foot room with 10,000 toys, an ice cream parlor, and a two-story slide located in the American Dream mall in New Jersey.
But to understand the incomprehensibility of the Toy 'R' Us comeback, a little history is in order. The Good Years Toys"R" Us originated in 1948 as Children's Bargaintown, a children's furnishings store, and quickly rose to prominence as the first big-box toy store. In 1974, the company rolled out Geoffrey as a central focus of growing television ad participation, and the success of the brand's marketing efforts on TV. At one point in the nineties, Toys "R" Us had 25% of the global market share. By the end of the decade, however, Wal-Mart overtook Toys "R" Us as the country's largest toy retailer, with a 17.4 percent market share compared to 16.8 percent for Toys "R" Us.
Toys "R" Us opened its main store in Times Square in the early 2000s, both in response to losing its competitive edge to Wal-Mart, but also as a strategy to differentiate the brand and improve its reputation. It was vibrant, multi-story, and boasted a famous Ferris Wheel. Perhaps in small part because of the store's $12 million annual cost, the company continued to struggle against its competitors, and the flagship Times Square location never made a profit. Toys "R" Us was purchased out by a group of private equity firms for $6.6 billion in 2005, leaving it with a $5 billion debt.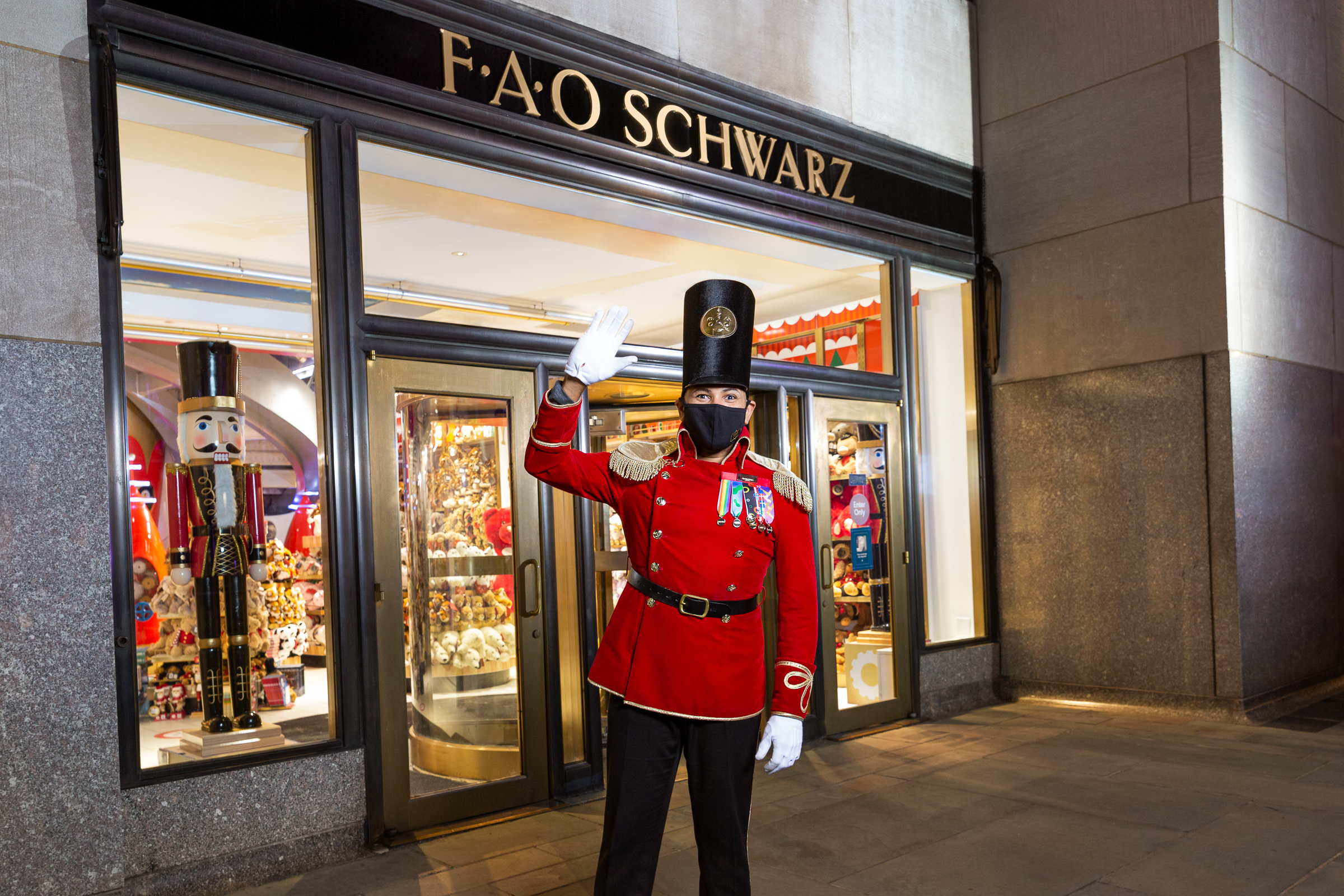 Despite its massive debt, the company bought KB Toys and FAO Schwarz in 2009 in an attempt to completely eliminate its toy-centric competition. Due to costly rents, they closed the FAO Schwarz store on Fifth Avenue in 2015 and the Times Square location in 2016. The years that followed were not better, and in 2017, Toys "R" Us filed for Chapter 11 bankruptcy, eventually selling again in 2018.
The
Toys "R" Us brand was purchased in 2019 by Tru Brand Kids. Partnered with b8ta, a retail-as-a-service firm that operates "a chain of 'experiential' consumer electronics stores, Tru Brand attempted to resurrect the Toys "R" Us legacy with two pop-up shops. The goal was to distinguish Toys "R" Us from its reputation as a "warehouse of toys" by providing a creative, exciting, and engaging shopping experience for its customers, however, the pandemic quickly put an end to those plans.
Now, Toys "R" Us plans to make another attempt at a comeback with its American Dream Mall flagship location. After the initial launch, the shop-in-shops model will roll out across 400 Macy's across the country by the end of the year.