In one of the most 2020 moves of the year, Apple has moved to rely on its network of almost 300 retail stores to ship items in stock direct to customers spread across the US and Canada.
Apple says the shift will mean faster delivery times for a large majority of customers who live further from distribution centers than from stores. In the US, products will ship via FedEx Ground which in some cases could facilitate 1-day shipping for customers within 100 miles of an Apple store location.  
The move from Apple is a prime (pun intended) example of "good" retail. The company is just one of many brands trying to make the most of a limping brick and mortar marketplace. 
it is important to note that we are not coining the phrase good retail in this context. No, we must give credit where credit is due, so big thanks to the guys at Robinhood Snacks (formerly Market Snacks) for providing the impetus for this delicious content.
To be fair, the guys at Snacks only ever talk about bad retail, an idea that can be traced all the way back to a episode from September documenting the near universal failure of department stores as a result of the pandemic. The idea of the episode, and the notion of "good" vs. "bad" retail in general is that the sheer number of bankruptcies does not actually suggest "retail is dead," only that "bad retail is dead."
Fast forward to the current moment. A second wave of COVID means consumers are once again feeling apprehensive about in-person shopping. And yet, stores have reopened (at least for the time being), and all the while, the peak holiday shopping storm rages on. It's a unique combination of circumstances that could make or break in-person retailers. But the fate of brands ultimately depends on how they react and whether or not they are able to find a needle of opportunity somewhere in a growing stack of bad news. 
Apple is certainly doing that on the front end, but perhaps a more impressive example, or at least more creative, can be seen in Staples. The big-box office supply chain has recruited its drop-off locations this holiday season for returns of goods sold by other online brands. Staples is partnering with Optoro, a returns and reverse logistics company, to allow consumers to bring returns to any of the more than 1,000 Staples stores in the US, where shoppers will be credited for returned items through a mobile QR code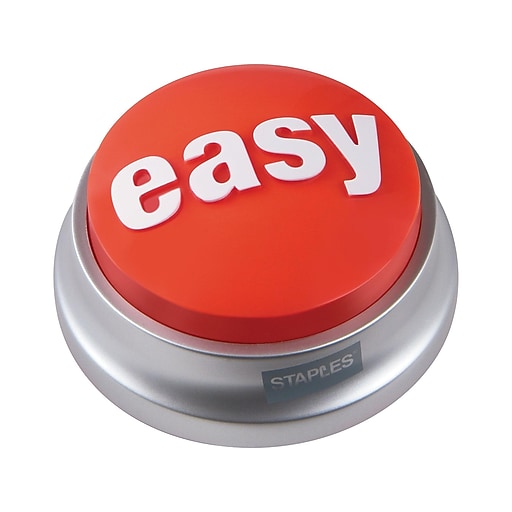 Optoro and Staples plan to have the program, called Express Returns, in place in January, in time for the peak holiday returns period. Optoro also hopes to expand Express Returns to additional retail chains in the future.
In each case, the strategic efforts of these companies are pretty straightforward. And yet, totally innovative. Not Iphone in 2007 innovative – more like a "why didn't we think of that" sort of innovative.
What's more, there's a through line forming, just barely traceable in the way Apple, FedEx, and Optoro are distinguishing themselves as quintessential good retail brands amid less than favorable circumstances. More than any other reason, when we look back at this period in business history we will revere the brands that executed on behalf of the customer, dedicating themselves to a more seamless and convenient shopping experience. When the dust has settled and 2020 is finally behind us, THAT will have been the difference maker.