There is a subculture of investors for whom the word of Jeff Bezos is a universal truth. That's the type of fanaticism a company attracts once it's achieved success and notoriety at Amazon's level. 
Now, the e-tailer is betting big on a return to in-person work, expanding in offices across major cities. For a company with such influence as Amazon, the move is a massive vote of confidence for a physical return to work
But not everybody is on the same page.
Google and Facebook both committed to extended periods of remote work relatively early in the pandemic. At Facebook in particular, the move has had benefits beyond social distancing. As a result, the social media platform is committing to becoming what CEO, Mark Zuckerberg assets will be the "the most forward-leaning company on remote work at our scale."
For Google, though, results have been mixed. The company acknowledges that allowing or requiring employees to leave the workplace was the right thing when the pandemic arrived, and has since extended its voluntary WFH policy. Unlike Facebook, however, Google has no intention of distributing its workforce any longer than absolutely necessary for vaccine development. There is just too much downside – mainly, the creativity and good ideas lost when employees are unable to freely and organically collaborate in a shared space. 
The power of the face-to face-interaction is not just C-level theorizing. In one of the most revealing studies of creativity in the workplace to date, researchers discovered striking correlations between coworking intimacy, trust, and creative outputs. 
With Department Stores Endangered, Retail a Land Grab for DTC's
Once innovators in the retail space, retailers like JCPenney and Lord and Taylor are fighting to stay alive. It would be easy to blame the rise of fast fashion, off-price chains like T.J. Maxx, the internet, and most recently, the Covid-19 pandemic for the demise of department stores. But rivals in Europe and Japan are healthier, even with those factors in play.
"Two things that made department stores great were amazing customer service and great merchandise that you couldn't find elsewhere," Ms. Shechtman said. "It's almost impossible to name a store that does that today."
Apparently, shoppers agree with Shechtman, hence the wave of 2020 bankruptcies. But with so much focus on struggling department stores, it is easy to overlook the DTC and designer brands stocked by bankrupt retailers.
The wholesale brand placement has long given DTC companies the organic discovery factor of brick and mortar – not to mention a boost of brand credibility. But, as retailers go under, brand founders are rethinking their retail partnerships. The on-shelf exposure just doesn't seem like enough upside, right now. 
The more established DTC's are poised to take it one step further. Brands like Bonobos, Warby Parker, Allbirds, and Glossier, may be able to capitalize on vacant storefronts of bankrupt retailers by leveraging opportunities for shorter leases.
US Ecommerce Will Need 30,000 Football Fields Worth of Warehouse Space by 2025
Perhaps some of the brands mentioned above will take their cues from Amazon. In addition to expanding its network of office locations, the ecommerce giant is in talks with mall operator, Simon Property Group, about turning now empty Sears and J.C. Penney locations into fulfillment centers.  
The negotiations coincide with the ecommerce surge and temporary brick and mortar store closures following the onset of the pandemic. But even as the rate of transmission slows and the world gets closer to a vaccine, the online shopping trend is expected to stick around.
These projections have led to massive demand for industrial real estate. The US alone may require an additional 1 billion square feet of warehouse space to support ecommerce growth through 2025. 
Prior to the Covid-19 crisis, about 35% of industrial leasing activity was related to e-commerce. But in 2020, as much as 50% of that leasing activity has already been tied to online retail. 
An Edu-Conomy Exists, and it's Failing 
Like so many facets of our lives, back to school season has its own very specific economy. In college towns, though, livelihoods hang in the balance of the pandemic. If students don't return to campuses this fall, or if they return in lesser numbers, some local businesses face the possibility of permanent closures. 
So where is all the college spending going? According to Deloitte, which released this week its annual back-to-school survey, about three-fifths of parents are unsure about the format of the academic year. 
With so much uncertainty, those same parents are making sure all their bases are covered. Two-fifths of parents said they planned to buy fewer traditional supplies this year as they invest in digital resources to supplement their children's education. It added that a demand for coronavirus-related categories like hygiene products and furniture for homeschooling have also emerged.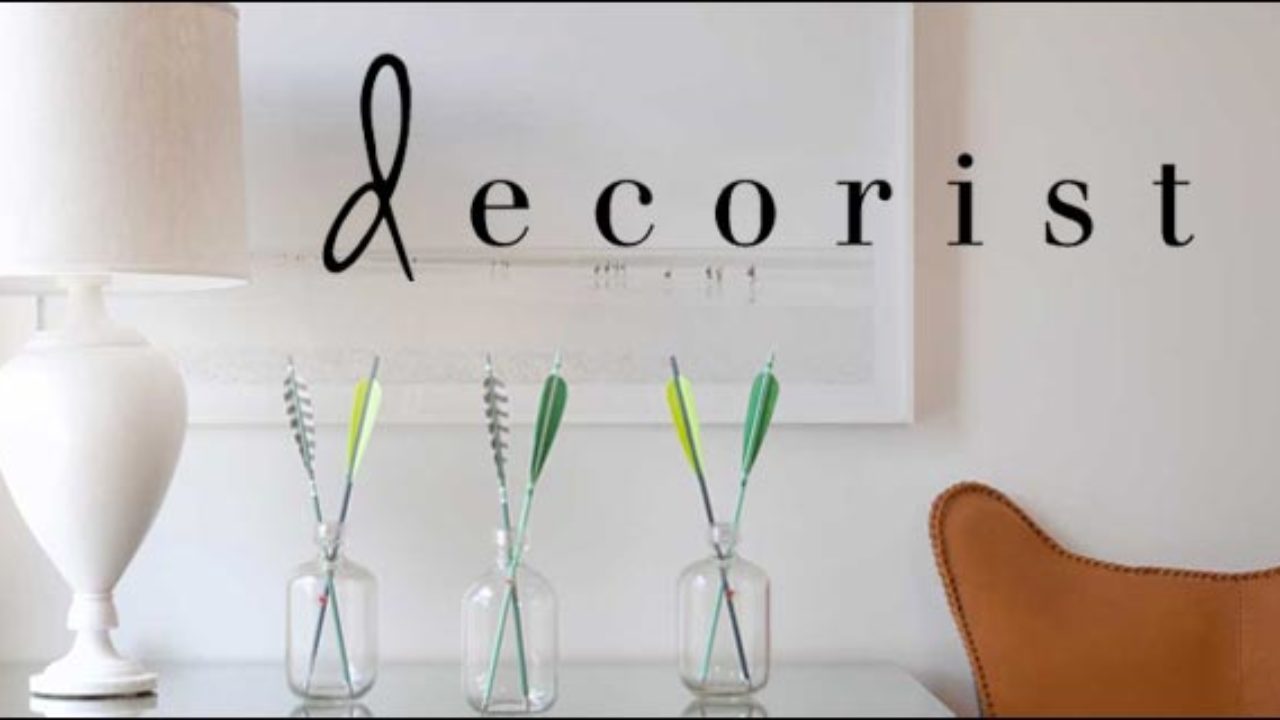 But even as perennial beneficiaries of back to school retail lose out this fall, some companies are still giving back to the segment of the education economy most affected by the pandemic: the students. Bed Bath & Beyond has partnered with online interior design service and sister company Decorist on the College from Home initiative. The program provides expert tips to students for creating remote learning spaces, curated assortments, and value-driven products including lap desks, organization tools, accessories, and bedding.
At the same time, Whole Foods is launching free virtual home economics classes. To help students prepare for any of the multiple course offerings, the Whole Foods program, called Home Ec 365, is offering exclusive coupons for free products to those who enroll. These "school supplies" will help students stock up on essential 365 brand items needed for the virtual classes.
Amazon vs. Literally Everyone Else
A veritable world war has broken out for control of the online retail space. There are multiple fronts, a few key allegiances, but everyone is going after Amazon. The online retailer's grocery marketplace is the undisputed leader in terms of selection, with hundreds of millions of products listed — but with demand surging amid the global pandemic, many merchants are seeking new online partners.
Kroger is working with online commerce specialist Mirakl to offer tens of thousands of additional goods, including housewares and toys, the companies said.
Kroger is looking to capitalize on growth in its digital platforms now that formerly quarantined customers are continuing to grocery shop online. But that doesn't mean the company has given up on brick and mortar either. News this week that Kroger will join forces with Infarm – a Berlin-based urban farming network, for a first-of-its-kind partnership in the United States that will bring modular living produce farms to Kroger's QFC stores in Washington state.
For Kroger the move has significant cost saving potential. At the same time, a scaled Infarm partnership would have lasting negative impact on Kroger vendors in farming and transportation.
Walmart's strategy for online grocery is similar to Kroger's, but will prioritize offering same-day delivery in partnership with delivery service, Instacart. But the partnership is just one phase of a much larger plan.
On September 15th, the company launched the long awaited Walmart+ platform, a $98-a-year membership that, in addition to free grocery delivery, offers a discount on gas from Walmart parking lots and the ability to check out via a mobile phone in stores. The program,  initially scheduled to go live in the Spring, is meant to rival Amazon Prime.
Walmart is also allied in a campaign dedicated to cracking down on counterfeit and defective products from third-party sellers on online marketplaces like Amazon and eBay. The company joins Target and Best Buy to form the Buy Safe America Coalition. The group's first major effort is support of the INFORM Consumers Act, a policy fighting for increased transparency around third-party sellers to prevent scamming and endangerment to consumers.
The most recent news from Walmart, and the deal that, in our opinion, best positions the company as a viable long-term competitor for Amazon's dominant eCommerce market share is the TikTok/Oracle agreement that unfolded over the last 24 hours. CEO Doug McMillon signed off on a partnership with Oracle that will find it as an investor in social media juggernaut TikTok. Walmart didn't disclose how much it will pay for its 7.5% stake in the new TikTok Global (reports have Walmart and Oracle shelling out a combined $12 billion for their total 20% stake).
"For Walmart this is a golden jewel that falls in their lap to monetize this massive installed base. It's mirroring what we have seen in China around e-commerce and QVC-like cross pollination of the platform," explained Wedbush analyst Dan Ives via email to Yahoo Finance. "They are popping the champagne in Bentonville [Walmart HQ] and Redwood Shores [Oracle HQ] the morning after this deal got sealed."
Beyond the retail powergrab, things got a little bit awkward between Amazon and ecommerce storefront platform, Shopify. In his statement to the antitrust House committee, Amazon's CEO Jeff Bezos singled out Shopify as a new competitor that's helping traditional brick-and-mortar stores launch their own online businesses.
But Shopify's CEO Tobi Lutke seemed to disagree when he was asked during the company's earnings call about Amazon as a competitive threat. He said Shopify "doesn't directly compete" with Amazon, instead highlighting its partnership with the online retailer.
Most ecommerce experts believe the truth is somewhere in the middle and slightly more complex. Tom Forte, an analyst at D.A. Davidson, says Shopify serves as an "antidote" to the growing power of Amazon by supporting over a million other businesses with ecommerce functionality. But unlike Amazon, it doesn't sell anything directly to consumers or operate a marketplace where other merchants can sell their products. 
"Shopify's ultimate mission is to enable sellers to compete more effectively with Amazon," Forte said.